---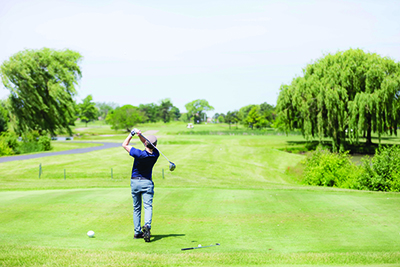 Play some golf and help raise funds for worthwhile causes at the Charity Golf Classic!
This annual event has raised close to $500,000 for a number of different charities throughout the years that benefit various residents and organizations in Glendale Heights. The four major charities in this year's Charity Golf Classic are:
Make-A-Wish Illinois
FOP Lodge 52 Community Enrichment Fund
Glendale Heights Chamber of Commerce Scholarship Fund
Glendale Heights Foundation
We hope that you will help us make this event a success by becoming a sponsor or participating in the day's activities. We invite all golfers to sign up as individuals or as a team at just $150 per golfer or join us for a delicious dinner for just $50 and experience an array of food.
We also offer a variety of sponsorship packages for you to help this event be another success ranging from our Platinum Sponsorship at $3,500 to our Hole Sponsorship at just $125. We will also accept any sort of donations including monetary donations to financially help our charities, or items to include in our silent auction and raffles. We invite you to stop by and visit Glendale Lakes Golf Club and purchase raffle tickets for a number of great prizes you can win!
Are you interested in volunteering for this event? Please contact Human Resources at 630.909.5327!